Online Registration is Open!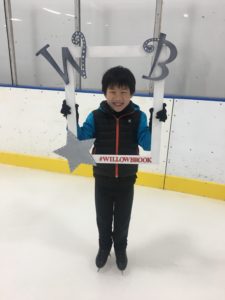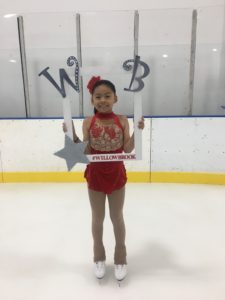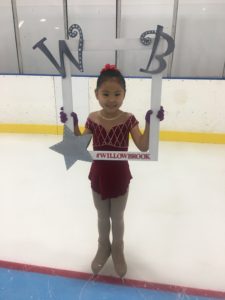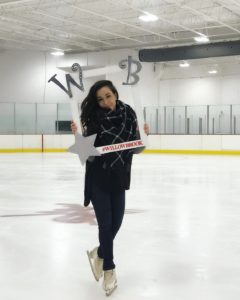 Session 1 – Grand Opening Session: November 13, 2018 – December 22, 2018 – 6 weeks
Session 2 – Winter Session: January 5, 2019 – February 23, 2019 – 8 Weeks
Session 3 – Spring Session: March 2, 2019 – April 20, 2019 – 8 Weeks
Session 4 – Pre-Summer Session: April 27, 2019 – June 15, 2019 – 8 Weeks
Session 5 – Summer Session: June 22, 2019 – August 10, 2019 – 8 Weeks
Please check the online registration page for classes offered, fees for the 6 week session and class days and times.
Click the documents below to get additional information to make the most out of your figure skating classes:
Getting the Most from your lesson
Snowplow Sam 1- 4 (Ages:3-5)
For 3-5 year olds who have zero or little skating experience. This class uses a variety of games and easy to understand terms to teach the basic skating skills and comfort on the ice. Please Click Here for the Curriculum
Basic 1-6 (Ages 6 & up)
Basic 1-6 skills are the fundamentals of the sport. These six levels introduce the fundamental moves: forward skating, backward skating, stops, edges, crossovers, turns, and Mohawks. Please Click Here for the Curriculum
Pre Freeskate
After passing Basic 6 come pre freeskate. This class will build on recently learned skills and create a strong foundation to prepare skaters to advance to private lessons and other specialized areas of skating. Please Click Here for the Curriculum
Freestyle 1-6
The Free Skate levels are designed to give skaters a strong foundation on which to build up their skills. This is where students will learn more advanced moves like jumps and spins. Please Click Here for the Curriculum
Power Class
This on-ice conditioning program will focus on strengthening stroking technique, developing power and proper edge control. This class is designed for skaters hoping to improve and enhance their current skating ability. There will be no Power class in session 2
Intro to Synchro
This is a great way to introduce synchronized skating to skaters that have successfully passed basic 3. Skaters will progress together and learn he fundamentals and basic elements of synchronized skating. Skaters will learn as a team, become more confident, while making and achieve their goals. There will be no Intro to Synchro class in session 2
Adult Classes (Ages: 18 & Up)
Designed for the beginning adult skater. It will promote physical fitness and improve balance and coordination while teaching proper skating techniques. Adult skaters will progress at an individual rate while being challenged and motivated. Please Click Here for the Curriculum
Power Class
This class is for skaters who have passed Basic 3. This class provides on-ice
conditioning which will help in the skater's progression and overall mastery of fundamental skating skills. This will highlight power, quickness, edge control, stamina, and will be an overall fun and engaging 30 minute training session.
Click Here for a Willowbrook Skating Company Brochure
Refunds will be issued after the first meeting of the class, program or activity only if:
The District receives written doctor's excuse accompanied by written request for refund
A class credit may be issued upon approval of the program coordinator. Refunds/credits will be prorated for classes attended. Withdrawal from a program is subject to a $5.00 administrative charge.
All refund requests must be made in writing and accompanied by a receipt for proof of payment. Credit memos will be issued to participants who do not have a receipt. Classes, programs, or activities cancelled by Willowbrook Ice Arena are subject to a full refund.