Meet our Coaches
Willowbrook's on-staff coaches is one of our major assets that makes our LTS program successful. Our coaches are USFSA & PSA members, some with over a decade of coaching experience and over 15 years of competitive Figure Skating backgrounds. All coaches began their skating journey in a LTS program where they fell in love with the sport, learned their fundamental skills, and advanced to become competitive skaters. Today they find themselves teaching the very same classes they were once in at the start of their skating careers.
See below to meet our coaches and learn more about them and their accomplishments!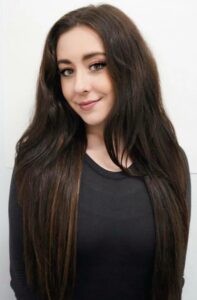 Willowbrook Ice Arena Program Director - Mary Beth Marley
World-Class Coach
Mary Beth started skating classes at the age of 8. Just three years later she was competing in Regional, Sectional, and National competitions. After much success, she moved to Southern California to train with her skating partner, Coaches Jenni Meno Sand and Todd Sand (both 3x Olympians), and coaching-legend John Nicks who taught World Champion pair team Tai Babilonia and Randy Gardner, as well as 2006 Olympic Silver Medalist Sasha Cohen. Mary Beth and her partner became the 2012 US National Silver Medalist and one of the top ten pair teams in the world.


Emilija Vaiciulis
Emilija has been a competitive figure skater for 9 years earning herself two Regional Silver Medals in 2015 and 2018. Most recently she has been a part of the Lemont Figure Skating Team where she became a 3x State Champion and 5x State Medalist. She landed herself a coaching position 3 years ago where she has continued to grow her coaching techniques and share her love of the sport with children.