Willowbrook Skating Company
The Willowbrook Skating Company offers a fundamental Learn to Skate program that provides a fun, goal-oriented curriculum to teach skaters at every level. Students will learn proper skating skills, giving them the tools needed to progress into competitive figure skating, synchronized skating, or transition into a hockey program. We offer a positive learning environment while encouraging skaters to achieve their goals and maximize their skating abilities.
Follow our Journey!
Follow our skaters' journeys on our Facebook and Instagram pages. We share upcoming events, showcase pictures and videos of our competitive skaters, and show the remarkable progression through our Learn to Skate program.
Jenna Reimann


Figure Skating Director

Jenna began her own skating career in a Learn to Skate program at 4 years old. By age 7, she began competing in Regional, National, and International competitions. She continued to pursue her dreams leading into a decade of coaching for both Learn to Skate classes and award-winning competitive skaters in Regional and National competitions. She strives to teach others her passion & technique, and show skaters how to carry the discipline of the sport into all aspects of their lives. As the Director, her goal is to create a program that is both fun and goal-oriented for skaters no matter where they are at in their journey.

Contact Figure Skating Director, Jenna Reimann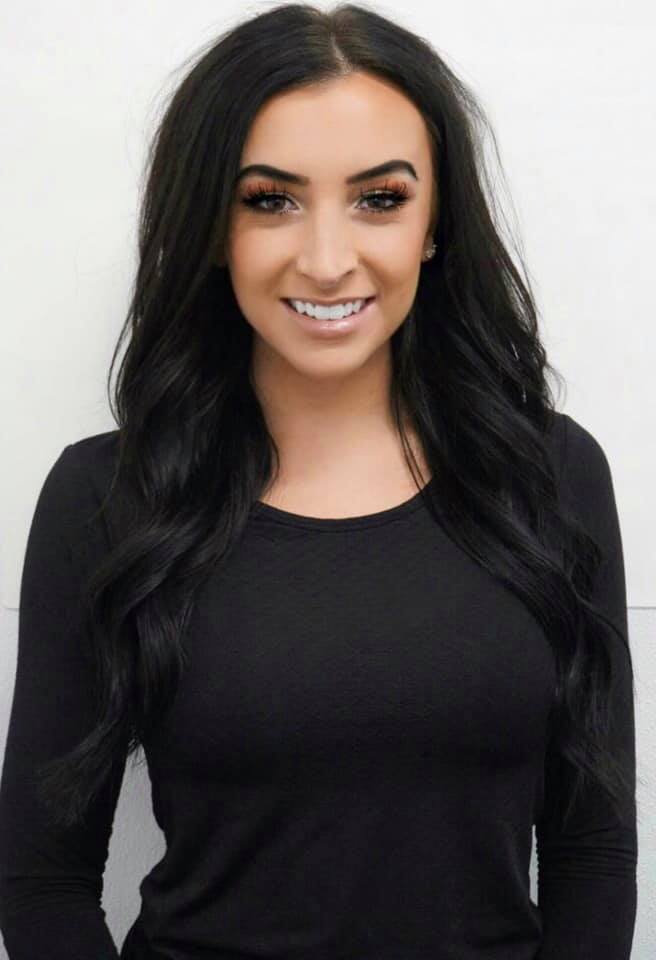 Registration now for our Winter Session
January 3 - February 29
What better time to begin your skating journey with us during this holiday season? ALL skaters in our program will have the opportunity to participate in our Holiday Ice Show where they will perform their skating skills learned during classes. Family and friends are all welcome to be a part of the audience!
Register by clicking buttons below
Snowplow Sam
Snowplow Sam 1- 4 (Ages 3-5)
For 3-5 year-olds who have zero or little skating experience. This class uses a variety of games and easy to understand terms to teach the basic skating skills and comfort on the ice.
Basic Skills
Basic 1-6 (Ages 6 & up)
Basic skills are the fundamentals of the sport. These six levels introduce the fundamental moves: forward skating, backward skating, stops, edges, crossovers, turns, and Mohawks.
Pre-Freeskate
After passing Basic 6 comes pre-freeskate. This class will build on recently learned skills and create a strong foundation to prepare skaters to advance to private lessons and other specialized areas of skating.
Freestyle 1-6  
The Free Skate levels are designed to give skaters a strong foundation on which to build up their skills. This is where students will learn more advanced moves like jumps and spins
Adult (18+)
The Adult curriculum is designed for both beginning and experienced adult skaters who wish to improve their skating skills. Participation in the program will help promote physical fitness and improve balance and coordination.
Pre-Teen/Teen (Ages 10-17)
This class for ages 10-17 provides the best foundation to learn and grow as a skater. Six progressive levels introduce the fundamental building blocks of ice skating and teach the necessary skills to develop as a skater
Power
Taught by Mary Beth Marley and Jenna Reimann, Power is designed for skaters who have passed Basic 6 and are transitioning into the Freestyle levels, as well as for competitive skaters who are confident in their skating skills and want to increase their on-ice conditioning. This class will highlight power, quickness, edge control, stamina, and will be an overall fun and engaging 30 minute training session.
Therapeutic
The Therapeutic Skating Program is designed to help physically challenged skaters develop skills and enhance their skating experience. The program encourages skaters to continue to skate for physical recreation and activity while taking limitations into consideration.
*Please arrive 15 minutes before class on the 1st day to ensure enough time to lace your skates up and meet your coaches. If renting skates ($3), please visit the front desk to retrieve them.